Rhythm of the Night

Featured in Episode

Artist(s)

Top Chart Position (Hot 100)

3 (April 27, 1985, two weeks)

Year Released

1985

Album

Rhythm of the Night

Writer(s)

Diane Warren

RIAA Certification

NONE

Sequence song appears

Performed live at club

Previous Song

Next Song

"Rhythm of the Night" is a song performed by El DeBarge, recorded on the album Rhythm of the Night in 1985. The song appeared in the Miami Vice episode "Bought and Paid For".
This song and "You Wear It Well" are performed live by El DeBarge, though the song was originally recorded by his group DeBarge.
The top two songs the week "Rhythm of the Night" reached its peak chart position were the famine relief song "We Are The World" and Madonna's "Crazy For You".
This would be the last song performed "live" until "Free Verse" later in Season 2, with Suicidal Tendencies performing their song "Institutionalized" live.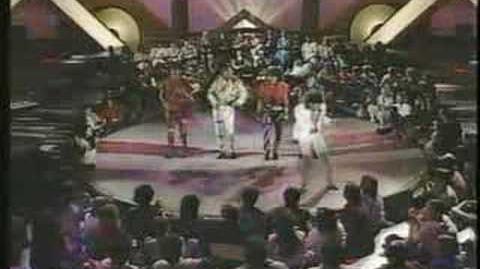 Ad blocker interference detected!
Wikia is a free-to-use site that makes money from advertising. We have a modified experience for viewers using ad blockers

Wikia is not accessible if you've made further modifications. Remove the custom ad blocker rule(s) and the page will load as expected.