Gambler

Featured in Episode

Artist(s)

Top Chart Position (Hot 100)

Did Not Chart

Year Released

1985

Album

Vision Quest Soundtrack

Writer(s)

Madonna

RIAA Certification

NONE

Sequence song appears

Ferguson gambling at dog and horse tracks

Previous Song

Next Song

"Gambler" is a song performed by Madonna, appearing on the Vision Quest Soundtrack, recorded in 1985. The song appeared in the Miami Vice episode "The Fix".
The version of the song used in the series is the "Instrumental Remix", originally included as the B-side of the 12" single. As its name suggests, it is devoid of most of the usual lyrics.
"Gambler" was included on the Vision Quest movie soundtrack but not released in the United States as a single, due to Madonna having multiple songs from her Like A Virgin album as well as her other song from the movie, "Crazy For You" out at the same time. It reached the Top 5 in the United Kingdom.
The song was released later as the B-side to "Crazy For You" as a re-release 45 and cassette single.
Another song that appears both in Miami Vice and Vision Quest is "Lunatic Fringe" by Red Rider.
Despite Madonna's huge success in music then (and now), this was her only song to appear on Miami Vice.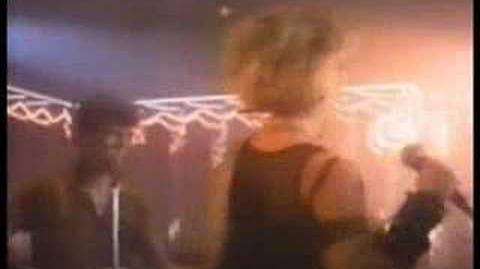 Ad blocker interference detected!
Wikia is a free-to-use site that makes money from advertising. We have a modified experience for viewers using ad blockers

Wikia is not accessible if you've made further modifications. Remove the custom ad blocker rule(s) and the page will load as expected.