Born to be Wild

Featured in Episodes

Artist(s)

Top Chart Position (Hot 100)

2 (August 24, 1968, three weeks)

Year Released

1968

Album

Steppenwolf

Writer(s)

Mars Bonfire

RIAA Certification

Gold

Sequence song appears

During Boat Race (The Great McCarthy)
Opening in Batisste's bar (Better Living Through Chemistry)

Previous Song(s)

Next Song(s)

"Born To Be Wild" is a song performed by Steppenwolf, recorded on their album Steppenwolf in 1968. The song appeared in the Miami Vice episodes "The Great McCarthy" and "Better Living Through Chemistry".
"Born to Be Wild" is one of ten songs that were reused in more than one episode of Miami Vice.
The song was the first 1960s song to appear in Miami Vice. Up to now most of the music used was from the 1970s and 80s. It was kept from the #1 spot by the Rascals hit "People Got To Be Free".
The song has been covered by artists ranging from Kim Wilde and INXS to the Hampton String Quartet.
"Born To Be Wild" was featured in the 1969 motorcycle movie Easy Rider and has since become an anthem to the biking community.
Personnel
Edit
John Kay: guitars, harmonica, vocals
Rushton Moreve: bass guitar, vocals
Michael Monarch: guitars, backing vocals
Goldy McJohn: hamond organ, piano, electric piano
Jerry Edmonton: drums, percussion, vocals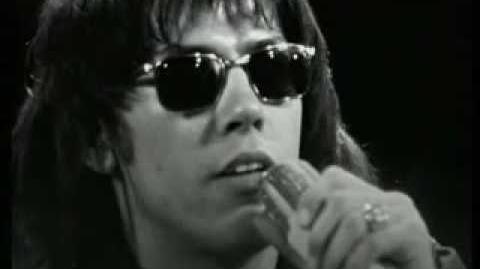 Ad blocker interference detected!
Wikia is a free-to-use site that makes money from advertising. We have a modified experience for viewers using ad blockers

Wikia is not accessible if you've made further modifications. Remove the custom ad blocker rule(s) and the page will load as expected.